The countdown continues: exactly 1 month before ATLETICAGENEVE.
12 May, 2021
How are things going one month before the meeting?
The demand is very high, athletes need and want to take part in the competitions. Many countries still cannot offer them, except for elite athletes, and even for them, conditions are onerous.
Like every year, several international meetings are organised at this period and, it is normal, the best athletes do not know if they are admitted or not. Therefore, while waiting for confirmations, we find the same athletes registered on various meetings. We have to cope with waitlist. In some cases athletes or managers are very clear about that, and sometimes not. Depending on the evolution of performance, some doors open and others close. We therefore expect a strong athletes' movement in both directions, especially based on the decisions of the organisers of the Golden League which was moved to Florence on June 10, i.e. just two days before Geneva.
The range of the meeting promises to be particularly high, our reputation continues to attract the best athletes in Europe and the world, despite the budgetary limitations which, unfortunately, set us apart.
The good news of the day ?
The Swiss Federal Council has just announced new relaxations!
"Several signs indicate that the Covid-19 epidemic is on the decline in Switzerland, according to the Confederation task force. However, it is struggling to quantify the extent of the reflux due to changes in screening and the vaccination campaign."
However,
(...) "restaurants and spas are expected to reopen on Monday, May 31. Public events could accommodate up to 300 people and the obligation to telework becomes a recommendation."
The conditional is de rigueur, but the hope of an improvement is there and maybe indeed the authorized public could go from 100 to 300. It would make a good difference for the general mood and we are still reasonably optimistic so that this edition is a great vintage.
Cross finger !
See you on 12 June !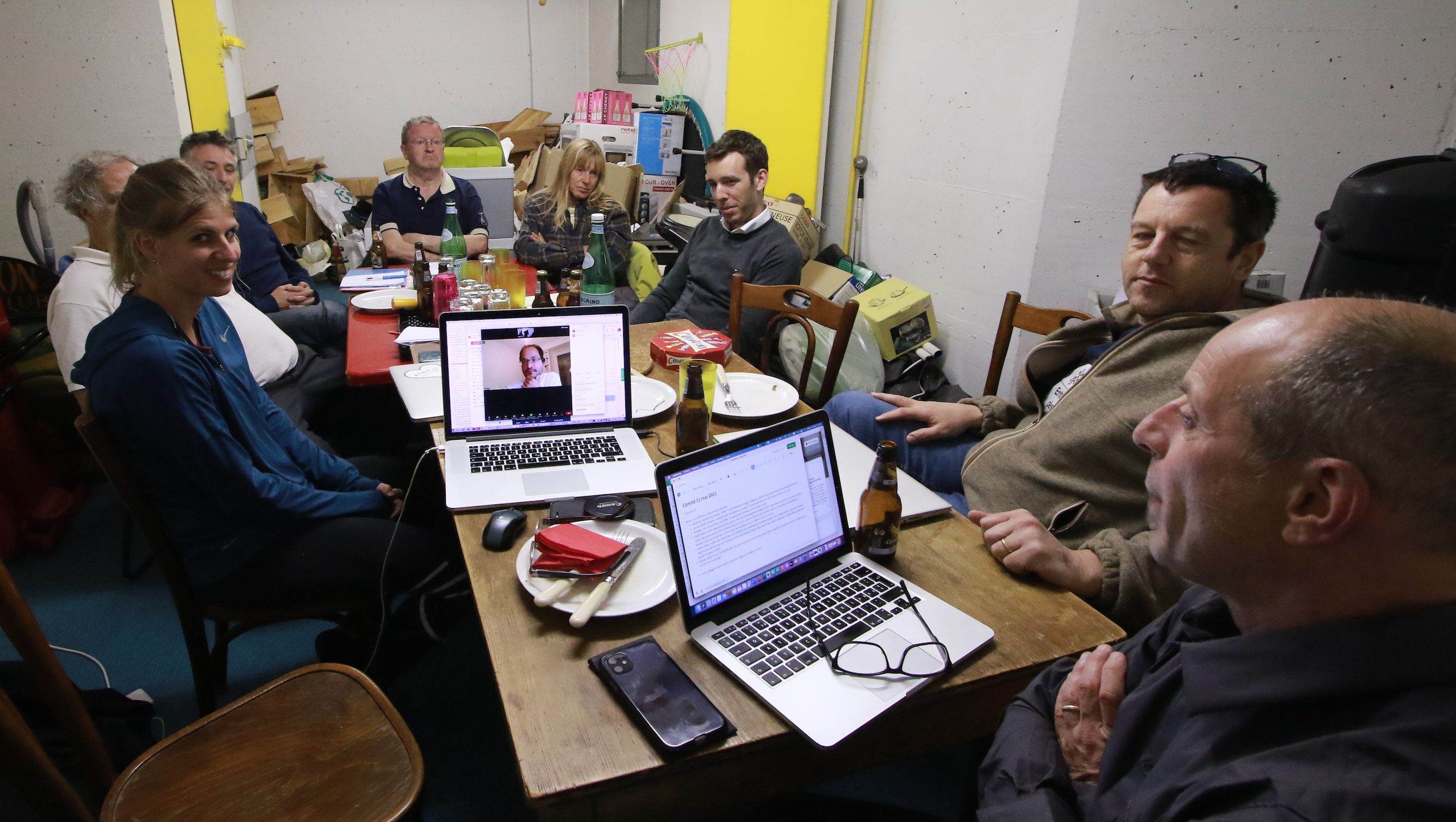 May 11: Meet the Steering Committes, for the very first time since the pandemic, discussing together but in the strict respect of the sanitary rules (allowed are 10): we were 9 persons attending the Steering Committe, plus our treasurer following us on video streaming.