ATLETICAGENEVE 2023 : Merci beaucoup ❣️
Newsletter


Please select your language from the drop-down menu (if you are using a smartphone, you need to turn it horizontally to make it appear.)
---
June 17, 2023

WE DID IT ! 💪
You can plan everything down to the smallest detail, but you never know what might happen in the end.
But this time again we got there.
All the conditions were met for this 35th edition to be a success. Such a high density of high-level athletes never seen on the Bout-du-Monde track. 82 countries represented and in sight the world championships of Budapest (and not only), produced the expected effect: excellent competitions in optimal conditions to lead to 8 meeting records (unheard of either!) and 8 national records.
What a pleasure to see athletes satisfied and wanting to share their joy and express their sincere gratitude to the organizers for this moment of pure magic. We were state of the art.
MERCI BEAUCOUP❣️
Thank you very much for delivering the best of yourself in one day.
It was a fireworks display of rare beauty made up of performances and emotions, of joy, from the first competition (meeting record  in the women's hammer throw) until the last competition with this incredible PB in the B-series of the women's 800m thanks to an improvement of almost 4.8 seconds for Joceline Wind. It doesn't make sense, except for the magic of ATLETICAGENEVE!
 We promised you a ⭐️ stellar edition, and 🌟stellar was !
At the day of the meeting, ATLETICAGENEVEwas ranked n° 19th in the World with 84,960 pts: meeting's and EAP's record !
🎯 8 meeting records:
100m Men: Arthur CISSE CIV, 9,96 (+1.4)
200m Men: Charlie DOBSON GBR, 20,19 (+1.3) (equaled)
400m Men: Leungo SCOTCH BOT, 44,82
400m Hurdles Men: Alessandro SIBILIO ITA, 48,23
Shot Put Men: Andrei Rares TOADER ROU, 20,51
Long Jump Women: Tara DAVIS-WOODHALL USA, 6,95 (+1.4)
Hammer Throw Women: Aleksandra SMIECH POL, 71,14
Triple Jump Women: Thea LAFOND DMA, 14.47 (+0.6)
Number of PBs set or equaled: 72
5 National records:
100m Men: Emmanuel ESEME, Cameroon, 10.01 (+ 1.4)
110m Hurdles Men: Jeremie LARARAUDEUSE, Mauritius, 13.55 (+ 1.0)
110m Hurdles Men: Louis François MENDY, Senegal, 13.33 (-0.3)
Long Jump Men: Anwar ANVAROV, Uzbekistan, 8m22 (+ 0.9)
4x100m Women: Scottland (Rebecca MATHESON, Alyson BELL, Sarah MALONE, Georgina ADAM), 44.56
2 National U23 records:
100m Men: Raphael BOUJOU, Netherlands, 10.02 (+ 1.4)
4 x 100m Women: Switzerland (Natacha KOUNI, Iris CALIGURI, Léonie POINTET, Mélissa GUTSCHMIDT), 43.70
1 National U20 record:
4 x 100m Men: Switzerland (Jonathan GOU GOMEZ, Alexis HIRSIGER, Mathieu CHEVRE, Joël CSONTOS) 40.01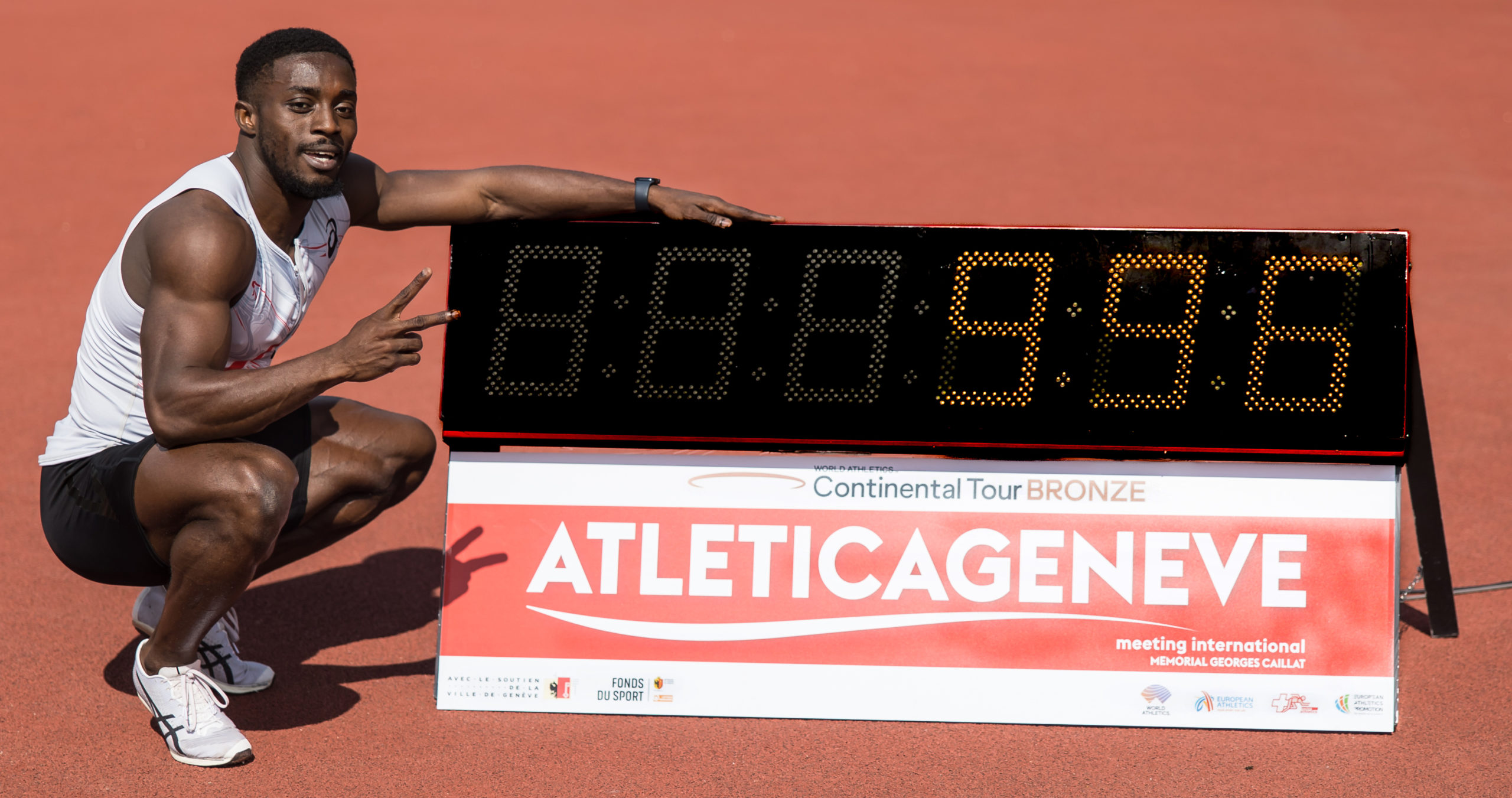 Over 160 volunteers !
Behind every great performance there is always a young volunteer in a flashy yellow t-shirt or a member of the team (in an orange t-shirt).
Thank you so much to all of Volunteers' team and Mr Jean-Noël PASINI for his coordination.
👀 Re-Live-the meeting !
The Promotion goes on ! Last days : 20% Discount !
Our qualified partners decided to extend their promotional offer (reserved for newsletter readers), until July 2, 2023:
KEYENA the spikes protection. 20% discount on your pair of KEY ONE until 2 July. Contact: contact@keyena.fr
FREELAP automated timing system specially designed for athletics training. 20% discount until 2 July (only for the Swiss Territory). Contact: sales@freelap.ch
______________________________

______________________________
Support ATLETICAGENEVE !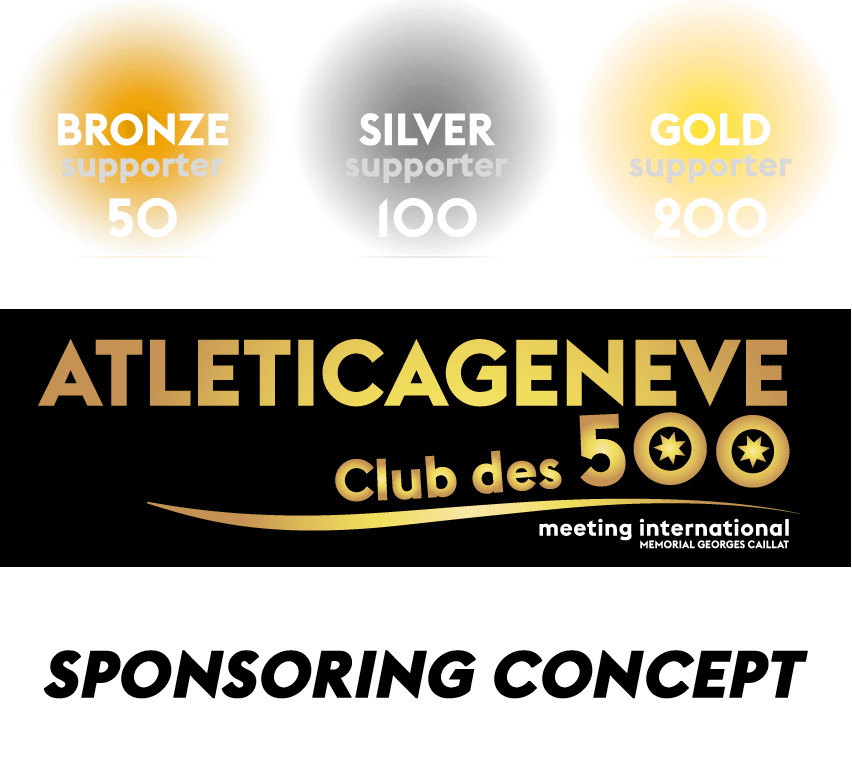 Become our supporter, donor, partner or sponsor.
A great variety of possibilities to support us and develop this extraordinary meeting. Join the adventure!
Did you know ?
We generate ~ 600 nights 🛌 in Geneva, ~ 500 flights 🛫at Geneva aiport !
Whether you want to support us discreetly or anonymously, or want to promote your brand, contact us: sponsoring@atleticageneve.ch
Looking for the previous newsletters ?
Discover our archive section, scroll down this page !