Accreditations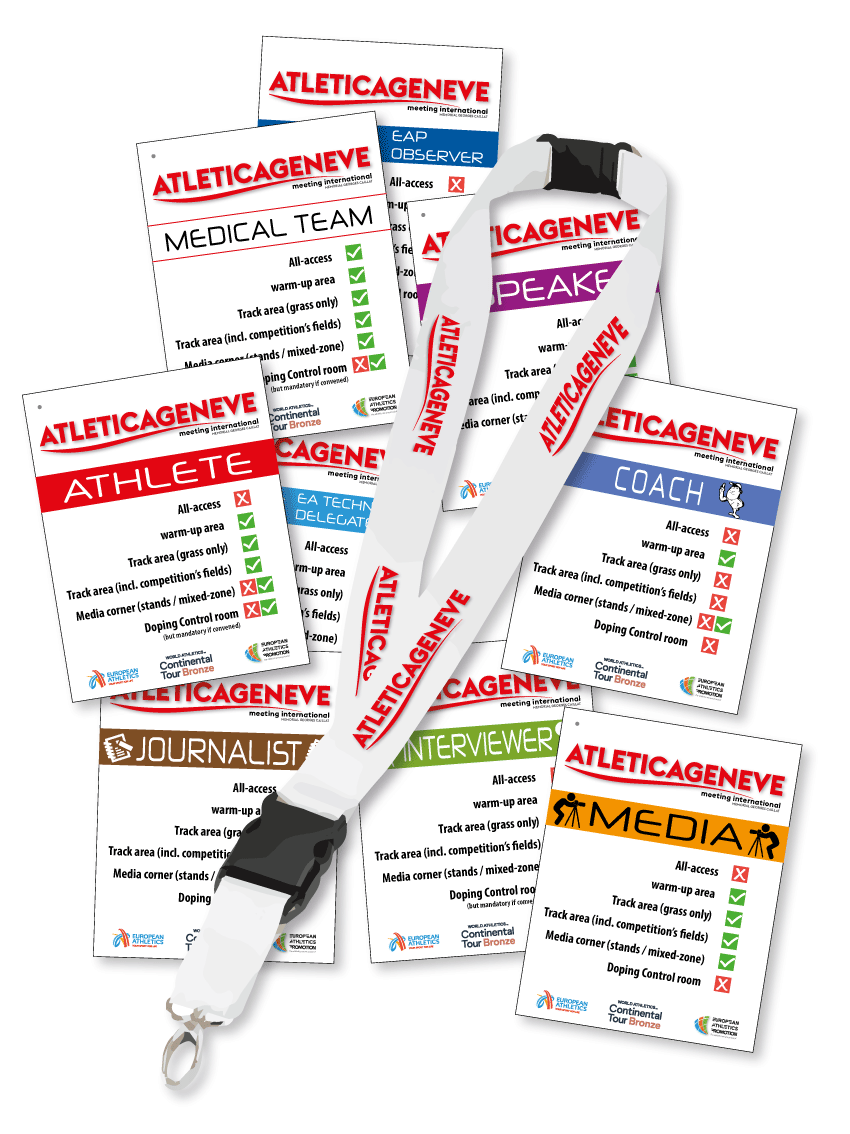 We are always happy to welcome journalists, photographers, and all other media that would like to cover our meeting.
We thank you to register in time (HERE). In the meanwhile, for any special request, please contact us in advance at accreditation [at] atleticageneve [dot] ch .
We have reserved a dedicated area in the grandstand for you.
Start lists and live result are available online.
You can also access the mixed-zone near the finish line.
---
Unfortunately, we are not able to provide a press room. There is free internet access, but for better bandwidth, we suggest you use your own account.
Official logos
Terms of use: our logos can be downloaded and used, exclusively, within the framework of our ATLETICAGENEVE International Track Meeting in Geneva and after the explicit written authorization of the Organizing Committee (accreditations [at] atleticageneve [dot] ch).
Click on the PDF icon for the vector version or on one of the images below to download the corresponding logo file (in .png, on transparent background).

Simple:


Full:

WA(2021), EA, SA, EAP:
WA(Bronze), EA, SA, EAP: