"Coronavirus: Fourth round of lifting restrictions from Monday goes further than originally planned"
As announced today, 26 May by the Swiss Federal Council, relaxations will come into force in a few days.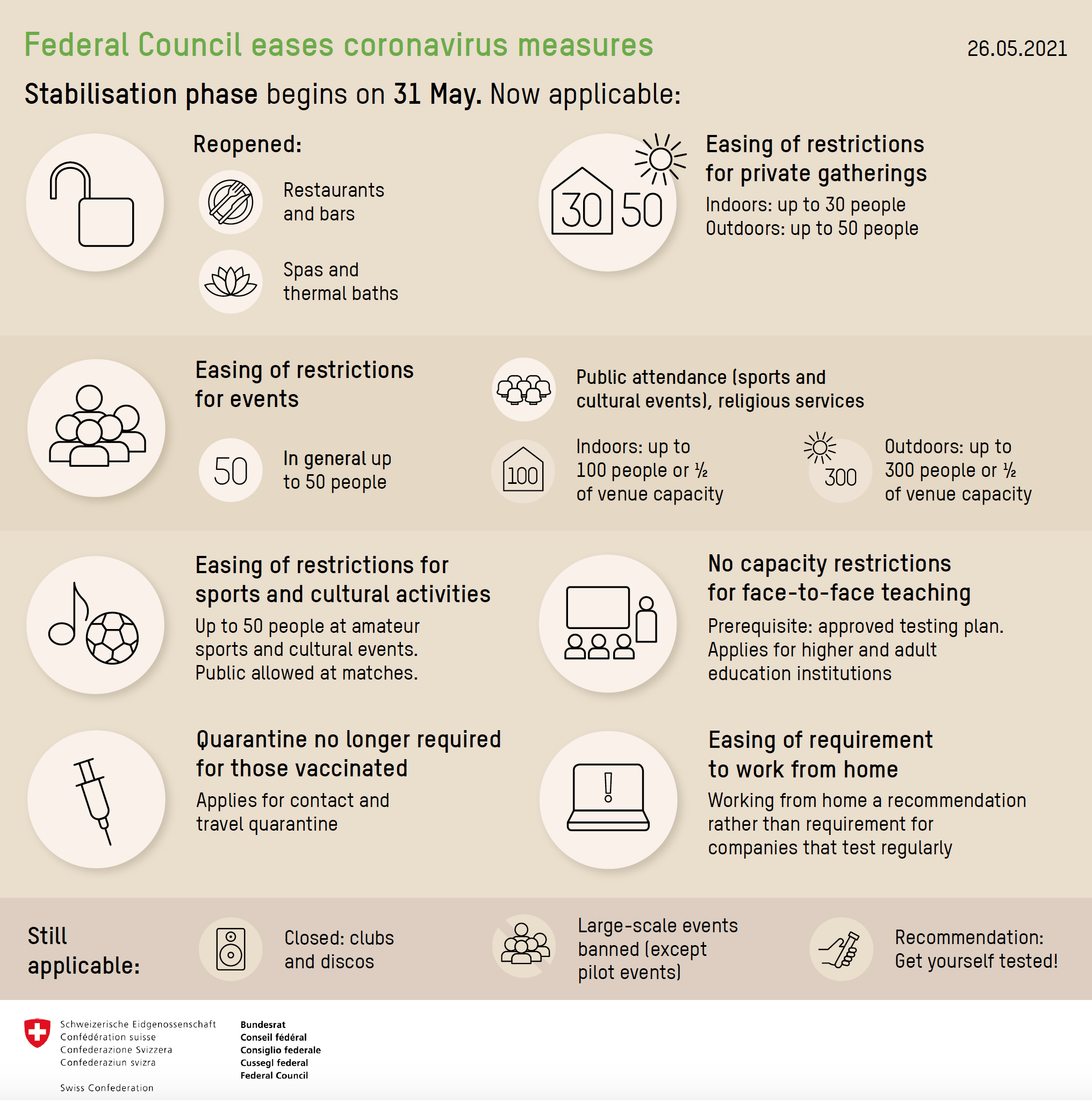 From June 1, among other important news, as far as we are directly concerned, it is again possible to eat and drink in the seated places in public events if the contact details of all participants have been listed.
In addition, it will again be possible to eat indoors at the restaurant. The rules are as follows: respect for distances or separations, 4 people maximum per table, registration of the contact details of all customers and obligation to consume seated.
But it is above all to note the increase in the number of spectators authorized to attend the meeting: we go from a limitation to 100 to 300 ..
Distancing and security measures will remain the norm, but we will have gained in freedom and flexibility.
However, like every canton of Switzerland, the canton of Geneva has the capacity to define 5 pilot events during which it would be possible to have greater flexibility (1000 spectators, no obligation to wear a mask, etc.).
At the moment we have no information on this subject, but our file is being examined.
Case to follow.
Read the official press release on the Swiss Federal Coincil website