Serious things are about to start ! !
[again]
24 April: It's your 🍀 Lucky Monday morning, for once !
Men: 100m, 400m, 1500m, 110m Hurdles, 400m Hurdles, Long Jump, Pole Vault, Shot Put, Javelin Throw, 4x100m
Women: 100m, 400m, 100m Hurdles, 400m Hurdles, 800m, High Jump, Long Jump, Triple Jump, Hammer Throw, 4x100m
We will have heats and A-B Finals for the 100m and A-finals for 1oo/110m Hurdles.
As WACT / Bronze meeting ("C" Category), this is our Prize Money and bonus structure (click on this link for deeper details)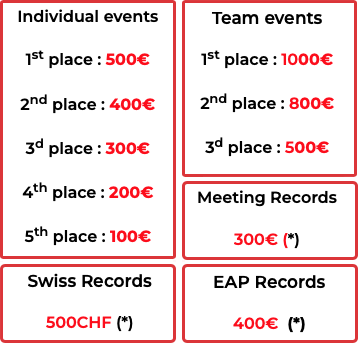 PRIZE MONEY are awarded to the first 5 athletes in:
A-Races (individual or team events)
A-Finals
Field events
8 best performers of the SCRATCH ranking, except short Hurdles (only A-finals), sprint (only A-finals). (click on this link for deeper details)
Read the athletes' instructions for deeper details
Schedule
The schedule will be published shortly. Like in 2022, the meeting begins with the 4x100m relays and will presumably start 11:45 and end 18:00.
ATLETICAGENEVE and Annecy for an exceptional WE !
This year, we have a collaboration with the new EAP meeting of Annecy (FR) which will take place the day after ATLETICAGENEVE and which will allow several athletes to also run at this meeting (or vice versa).
Read the presentation article of this athletics competition WE "Geneva-Annecy".
Visana sprint & ATLETICAGENEVE
On Wednesday 7 June, ATLETICAGENEVE is involved with the Geneva Athletics Association (AGA) and the Sports Service of the City of Geneva in the organisation of the VISANA SPRINT cantonal finals (60 and 80m) in the Geneva city center, for young athletes, aged 7 to 15 years.
It will take place in front of the suggestive and symbolic "Mur des Réformateurs".
Some local, Swiss and foreign top-class athletes, participating in ATLETICAGENEVE will be there and available to meet young athletes and give the medals and awards to the winners. Join us !
Click here to learn more about the Visana Sprint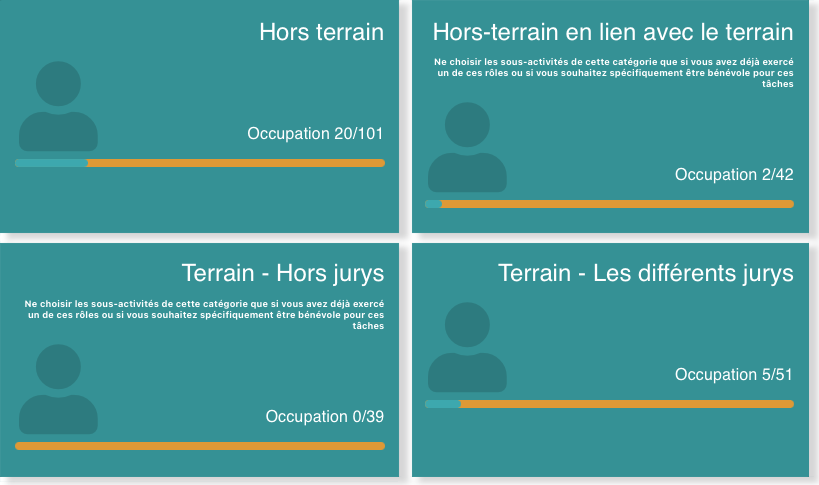 Volunteer we need you !
Volunteers can also register on our dedicated platform and choose the task that suits them best. We are looking for some 200 persons. Not necessary to be an athletics expert.
More information: click here.
Thank you ❤️  !
Dear friend, follow this link if you want to register as :
Companion/Relatives
Coach/Manager/Federation
Media/Photographer/Broadcaster
Physiotherapist/Kinesiotherapist/massager
Other
ATLETICAGENEVE 2023 is waiting for you !